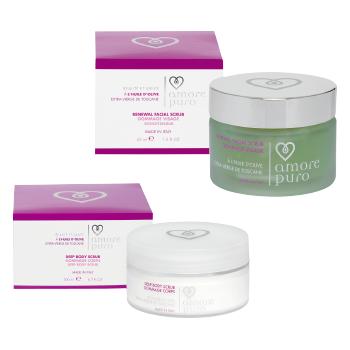 Nourishing your skin means taking care of your well-being.
Matching efficacy with beauty, authenticity with health, is obvious for us.
This is why we created AMORE PURO and its range of natural cosmetics with antiageing properties with durable benefits.The secret of their efficacy is the antioxidants of an organic olive oil which obtained a silver medal at the international olive oil competition in New York.

Consumers' review
This product is available:
Selective Distribution