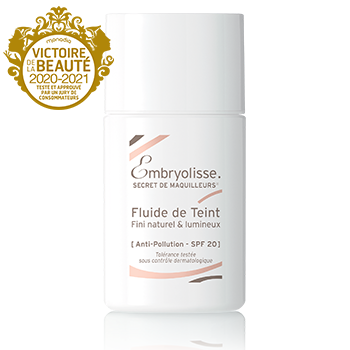 It combines make-up and skin care with an ultra-fluid, silky-soft texture resulting in a bare-skin effect and a fresh, radiant complexion.
Both a moisturizer and skin perfector, it seamlessly corrects complexion irregularities, reduces the appearance of pores and smooths skin texture.
Its lightweight formula lets the skin breathe while offering a long-lasting hold.

Consumers' review
"Product flows and is easy to apply."
Camille
"Looks natural, good coverage and good quality product."
Marina-Jeanne
"Pleasant fragrance and texture, easy to apply, natural looking."
Caroline
This product is available:
Pharmacy-Parapharmacy